KitchensRated is a wholly independent directory and consumer review site focussed on the domestic kitchen market
Run by a team of volunteers and consumer advocates, KitchensRated aims to list and provide reviews for every kitchen cabinet manufacturer, supplier, kitchen designer and installer across America, Canada and the UK.
The KitchensRated team consist of both consumers and current or past kitchen supply professionals – with expert insight into all parts of the kitchen design supply and installation process.
Originally formed in 2011 as two separate websites – KitchenCabinetsRated.com for the North American market and KitchenUnits101.co.uk in the UK – the two sites were combined into a single location designed to serve all markets in the winter of 2017.
At this time we also broadened our remit beyond kitchen cabinetry reviews, to include directory listings for kitchen accessories, taps, faucets and kitchen appliances, as well as listing the professionals who design and install kitchens.
It's 100% free for kitchen companies and kitchen professionals to add listings to our directory – and premium listings offering additional content, opportunities and use of our services are available for a small one-time fee.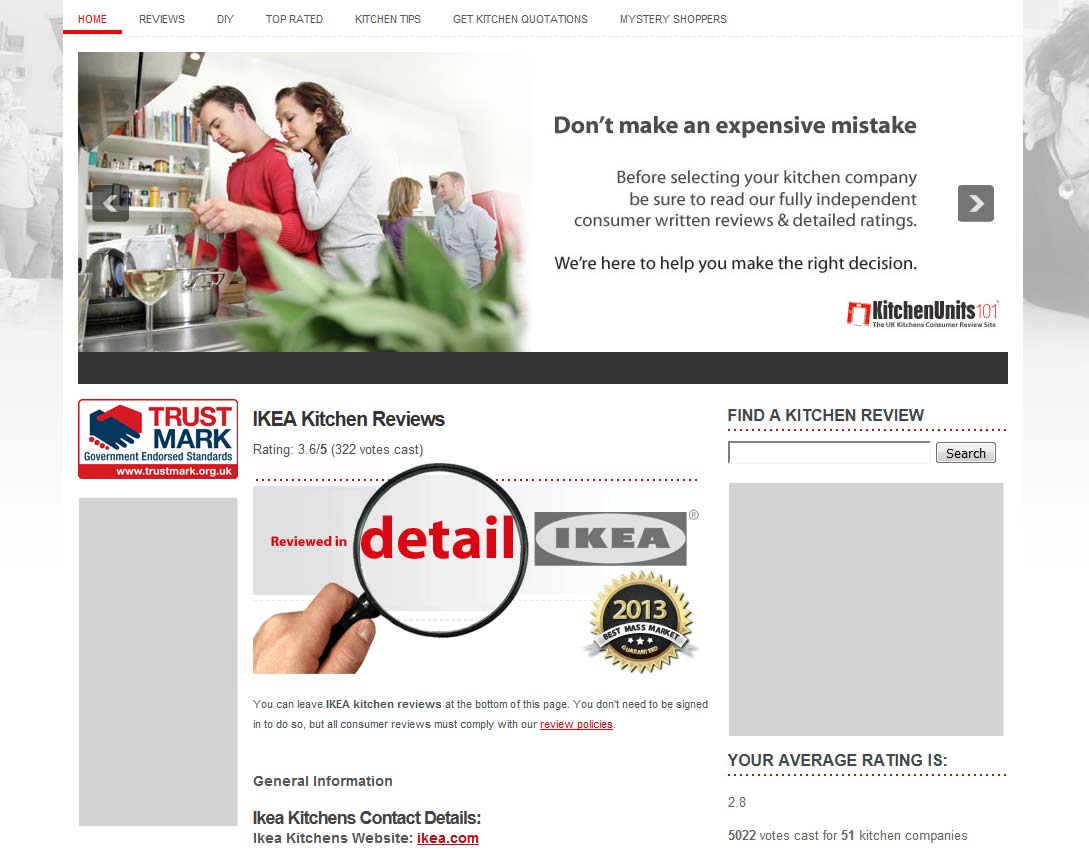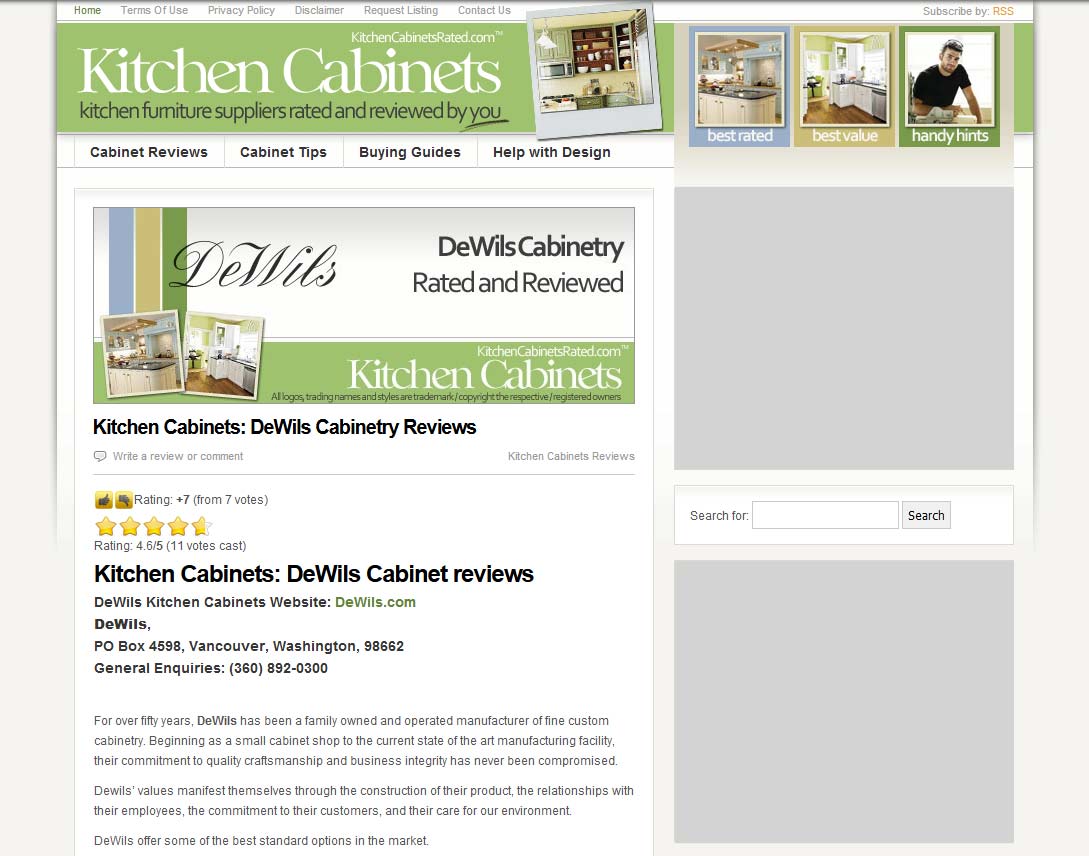 Our Previous Websites Were Combined in December 2017