Category: Kitchen Cabinets – RTA
Click RTA kitchen cabinet manufacturer listings for reviews, information, map & contact details.
Is your RTA kitchen company not listed? Add an RTA kitchen company
Showing all 15 results
Ready to Assemble (RTA) Kitchen Cabinets
RTA kitchen cabinets are growing in popularity because of the potential for a double saving – a saving in labor costs where the home owner has an opportunity to build the cabinets themselves – and a saving in shipping and handling costs because an RTA kitchen cabinet takes up much less space and is easier to handle than a fully assembled cabinet.
But for a cash saving that's as substantial as can be made with RTA (50-60% is typical), there have to be some downsides – and there are – so what are the advantages and disadvantages of buying RTA kitchen cabinets.
 
RTA Kitchen Advantages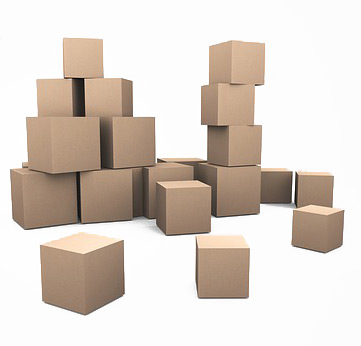 An added bonus of the RTA kitchen cabinet taking up less space, is that the cabinets are far easier to store in the period between delivery and installation. If the time gap is only a few days you won't mind a mountain of assembled kitchen cabinets taking up the whole garage – but RTA kitchens come into their own if there's a week or more and space is tight.
RTA cabinets are of the same quality than an equivalently specified assembled kitchen cabinet and can be less prone to shipping and storage damage than assembled cabinets.
Self-assembly or assembly using a chosen contractor will also give the home owner greater control in the overall quality of construction – after all the main body of complaints in assembled cabinets center on poor construction, lack of glue and insufficient pinning.
Another advantage of buying RTA kitchen cabinets is that most RTA cabinet manufacturers offer free kitchen design services.
Provided the home owner has taken accurate measurements, this service can save an additional $4-500 in design fees over and above labor and shipping savings.
RTA Kitchen Disadvantages
As most RTA kitchen cabinet manufacturers sell from websites it's impossible to see the cabinet quality prior to ordering unless there is a local showroom or you place a trial order for a single cabinet.
This is not so much a problem with cabinet doors as many RTA kitchen companies also provide free door samples.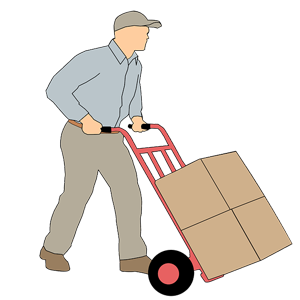 Going the RTA route also means there's less hand-holding at delivery. Where assembled cabinets tend to be delivered under cover into the home's garage or a spare room, RTA deliveries are on the whole kerbside.
A kerbside delivery will (usually but not always) entail a truck with a tail-lift – the driver will wheel a shipping pallet or pallets with stacked and wrapped product boxes onto the lift, lower the lift and wheel the pack to the kerb where it becomes the home-owner's responsibility. The driver may wait up to 30 minutes for the home-owner to check the delivery, then go.
Not all trucks have tail lifts. Sometimes it rains…
Delivery windows can be 1-3 hours, am/pm or all day – so if you need help with bringing your kitchen indoors, your help will need to be available for the whole window.
The biggest drawback with an RTA cabinet, is that it needs assembled – although this is not a difficult process for someone with even moderate DIY skills and simple tools – many choose to pay their kitchen installers to do this in addition to the installation costs.
In buying an RTA kitchen, the home-owner needs to balance saving money and all the other advantages with these slight disadvantages.